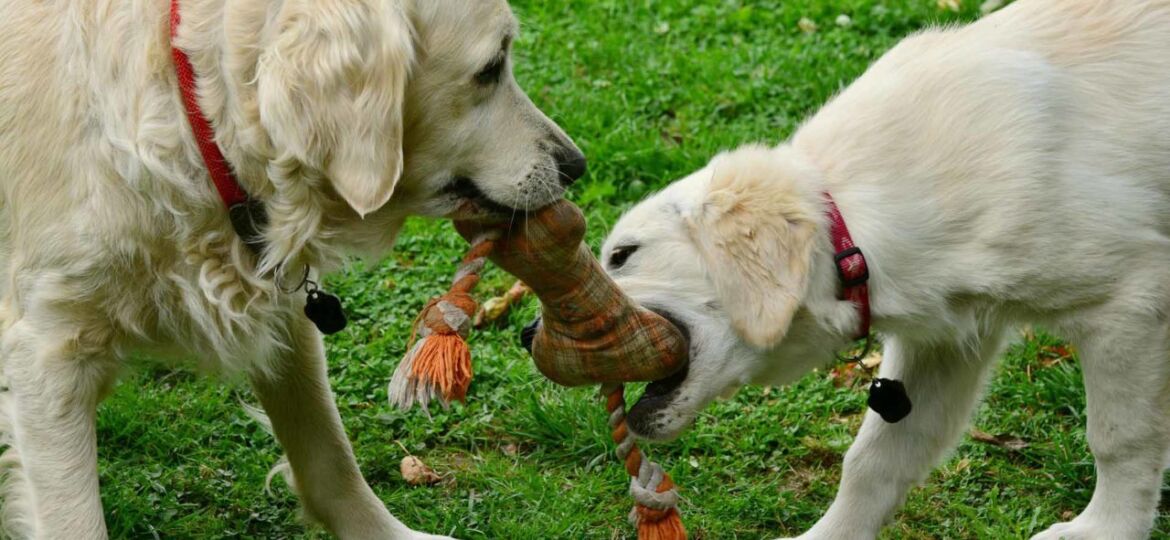 Our furry friends love to pull on toys and chew on things. Store bought toys are expensive and your pup can rip it to shreds in no time. Cheap toys also pose health hazards if they are made of plastic and other harmful materials. Toys are absolutely essential to keep a dog happy and active. But since they don't last long anyways , why go to the store to buy ones which don't last long. There are so many old towels, t-shirts,denims,socks etc lying around at home which can be up-cycled into a cheap DIY toy for your fur ball. Safety is paramount when it comes to making a DIY chew toy. You don't want your pup to choke on plastic or ingesting something harmful while having fun.
Here is a list of 12 DIY chew toys which can be very easily made from items lying around at home:
1. Braided Tug-
What you Need- An old Pair of Jeans
Instructions- Cut the jeans into three strips of your desired length. Tie the strips at the top, braid the strips together and tie them at the bottom.
2. Crinkle Toy–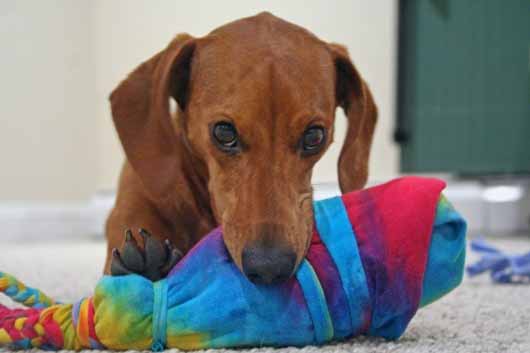 What you Need- Old and empty plastic water bottle,Old sock which has a missing pair.
Instructions- Pull the sock over the bottle and tie a knot at the top. Make sure it's tight so that your pup doesn't chew on the plastic.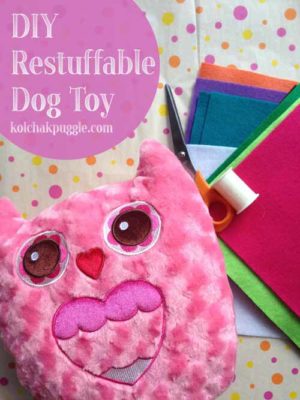 What you Need- An old soft toy probably your pooch's favorite and some felt strips.
Instructions- Sew open the old soft toy and refill it with felt strips and sew it shut.
4. Chew Ring–
What you Need- A colorful durable rope.
Instructions- Braid and knot the rope together to give it the shape of a ring.
5. Sock Ball-
What you Need- An old tennis ball and an old sock.
Instructions- Put the ball inside the sock and just tie a knot above it.
6. Glove toy–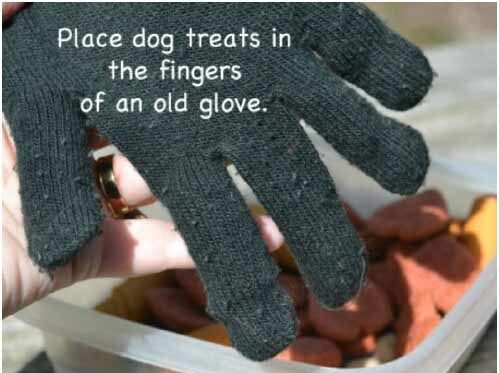 What you Need- An old unpaired glove
Instructions- Put your pooch's favorite treats inside the old glove and see her happily chewing away.
7. Pillow Toy–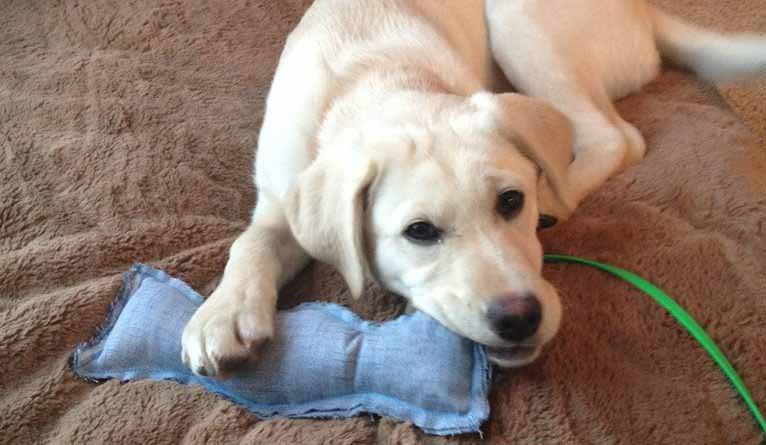 What you Need- Pillow stuffing and durable material.
Instructions- Just put some pillow stuffing inside a colorful durable fabric and sew it shut.
8. T-Shirt Dog rope–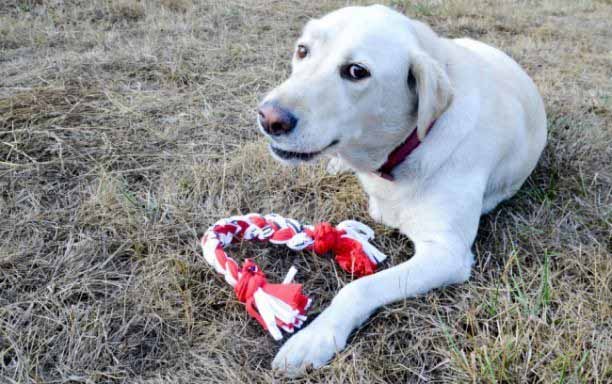 What you Need- Old worn out T shirts .
Instructions- Braid a couple of old t-shirts together and tie a knot at both the ends to make it look like a braided rope.
9. Frozen Sock Toy–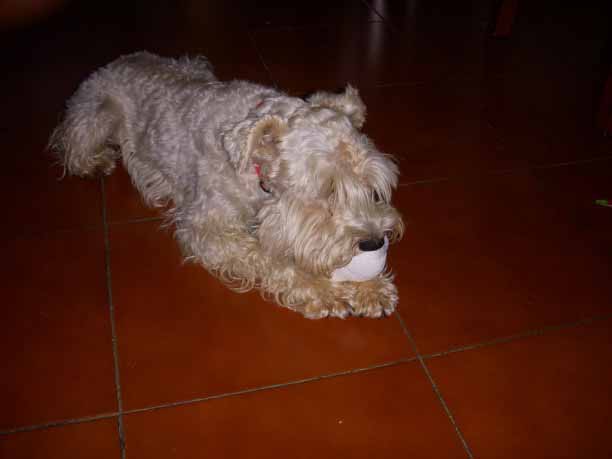 What you Need- An old unpaired sock.
Instructions- Tie a knot at one end of the sock and freeze it.
10. Squeaky Toy–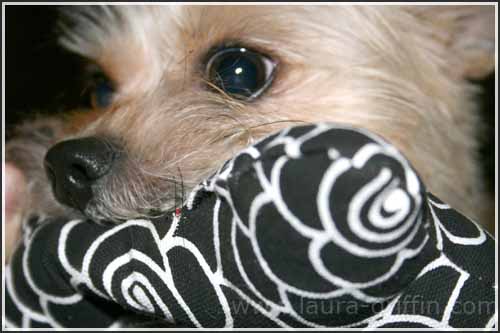 What you Need- Squeaker of an old toy and old fabric.
Instructions- Put the squeaker inside a durable and sturdy fabric and sew it shut.
11. Knotty Towels–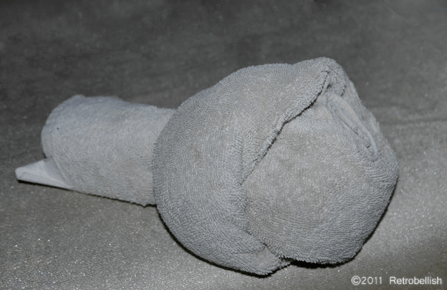 What you Need- An old towel.
Instructions- Just tie a knot in an old towel and let your dog chew away happily.
12. Chicken flavored chew toy-
What you Need- Any chew toy from the above list.
Instructions- Dip any chew toy in chicken broth and freeze it. Tastiest toy ever !
The above list is not exhaustive. The idea is to up-cycle old stuff lying around at your house.
Also these toys are easy to make, cheap, safe and fun to make. What are you waiting for? Start making these pawsome stuffs already !